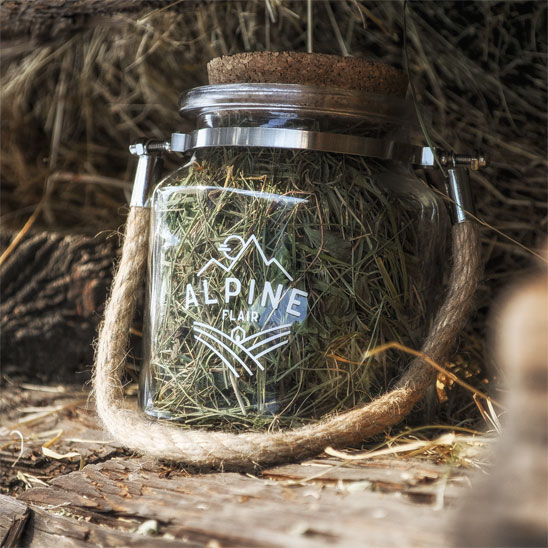 Scented candles and fragrance stones, incense sticks and modern, plastic air diffusers may come to mind. But during stressful times, who wants to look for a lighter, a power source or water? And who wants to breathe in soot, toxic substances or even bacteria? Or go looking for a dusty, stained fragrance stone which doesn't go well with the whole interior design? In this scenario, every scent will be artificial, worlds away from a truly natural experience.
Alpine Flair wants to create an awareness and encourage people to perceive the authentic scent of nature with all their senses, you can smell, feel and see them. For those who like it a little more intense: the natural scent carriers can be drizzled with 100% pure, natural oil. The oil can be hidden away inside the glass, always within reach when you feel like dreaming yourself away for a few minutes.
Breathe deeply and enjoy a taste of nature, whenever you feel like it.