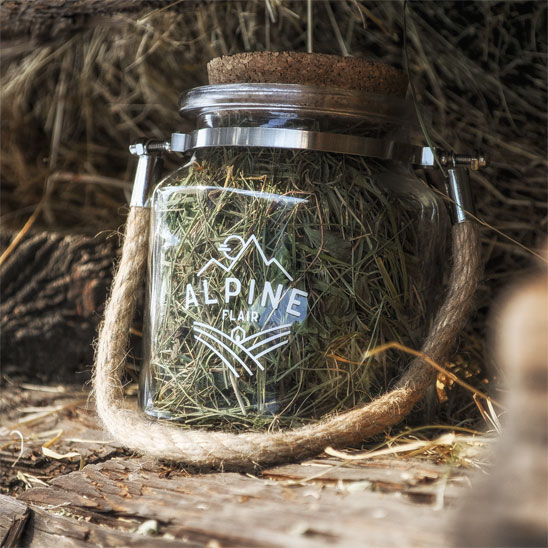 …BUT EVEN THE BEST TIMES NEVER LAST. AT THE END OF EVERY JOURNEY WE HAVE TO RETURN HOME!
The bags are piled into the trunk and the first traffic jam brings us back to reality. Once we get home we are greeted by overflowing mailboxes, countless unanswered emails and dried up plants. And while the washing machine starts turning for the second time and the grocery list gets written, the Alps are light years away, only a faint memory.
Wouldn't it be nice if you could simply dream yourself back to those days? Back to the lush meadows with countless colorful mountain flowers and herbs? Back to the hay barn on the hillside and the jingle of the cowbells? Back to the ice-cold water of the mountain spring? Wouldn't it be nice if you could trigger those memories with just one fragrance and make them come alive again?
Well, now you can! Because Alpine Flair brings the mountains to your home.